Arts Centre Melbourne Foundation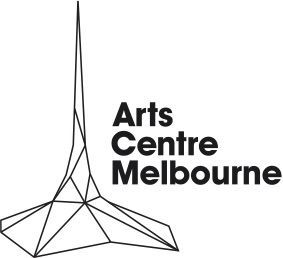 The Arts Centre Melbourne is Australia's largest and busiest performing arts centre, which stages more than 4,000 performances and public events yearly. The ACM welcomes over 3 million people through the doors yearly, and has showcased the best of Australian and international performing arts for over 30 years.
The ACM is the home of The Australian Ballet, Melbourne Symphony Orchestra, Melbourne Theatre Company and Opera Australia.
THE CURIOUS INCIDENT OF THE DOG IN THE NIGHT-TIME
The Curious Incident of the Dog in the Night-time production provides unique opportunities in terms of ACM's Learning, Access and Inclusion agenda. The play fulfils a need to provide cultural and educational opportunities to broadly-based young audiences and welcomes people with disabilities to ACM. Its content is a celebration of both diversity and mathematics, and is aimed at helping young audiences connect mathematics and science to the real world. 
When fifteen-year-old Christopher Boone falls under suspicion for killing his neighbour's dog, he sets out to identify the true culprit, beginning an incredible journey that will change his life forever.
Winner of five Tony Awards and seven Olivier Awards, including Best Play for both, The Curious Incident of the Dog in the Night-Time brings Mark Haddon's international best-selling novel to the stage in a phenomenal combination of storytelling and spectacle. Direct from the UK, the Australian premiere of this global theatrical phenomenon directed by Marianne Elliott (War Horse) features remarkable, immersive staging and the full National Theatre cast.
ANDYINC FOUNDATION'S INVOLVEMENT
Andyinc Foundation donated funds to ensure the execution of the Curious Incident of the Dog in the Night-time Associated Program. This program offers relaxed performances for 'neuro-diverse' audiences, a merging playwrights' incubator, various industry and general public talks and workshops, and metropolitan and regional performances by the UK's Maths Inspiration. Maths Inspiration is a global leader in STEM-promoting 'maths entertainment', and toured with the 'Curious' production to visit disadvantaged students from metropolitan Melbourne, Ballarat and Warnambool regions. 
Andyinc Foundation have been supporters since 2017.
Link: http://www.mtc.com.au/plays-and-tickets/season-2018/the-curious-incident-of-the-dog-in-the-night-time/